Canteen
Meals for students are served in student canteens or in snack bars which are all located on the 
Premises of accommodation facilities. The student canteen uses the information system KREDIT 7 which enables automatic ordering and collecting meals by smart card.
​Catering services are provided:
 Monday to Thursday: 7.00 a.m. - 6.00 p.m.
 Friday: 7.00 a.m. - 1.30 p.m.
 Saturday and Sunday: 11.00 a.m. - 1.00 p.m.
Meals are served at the following places:
Nová menza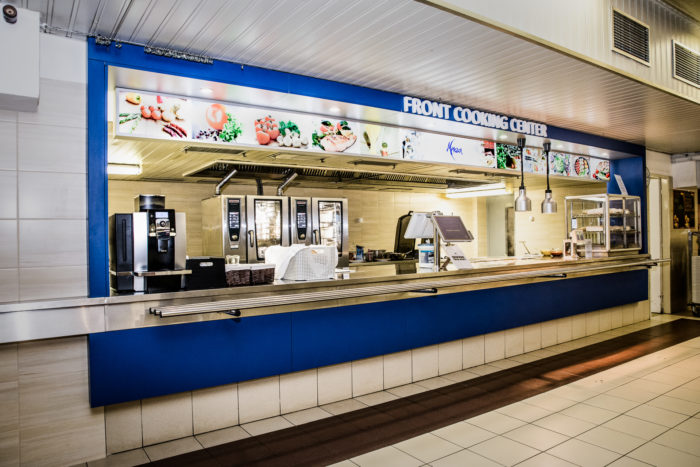 Stará Menza
Web pages of canteens Nová menza and Stará menza
Canteens and snack bars in the following buildings:

NR, Faculty of Security Engineering,
Faculty of Management Science and Informatics.
 
Several snack bars can also be found in the area of
Veľký Diel 

Bufet Klub,
Bufet Internáty Veľký Diel E-F,
Cafeteria,
Alammo, Paladeo,
Café Paľova Búda.
 

Hliny V 

Café K2,
Bufet Stará Menza,
Café Stará Menza.
If you would like to order something from Nová menza or Stará menza here is link for orders with info what's for the menu.
We have 6 menus including veggetarian menu.  
The price for students: 1,90 € - 2,30 € (soup + main meal + unlimited soft drink)